Naya's Quest
  Information
Link:
Pixel Love
Developer
Terry Cavanagh (Distractionware)
Released:
September 19, 2013[1]
Featured:
October 7, 2013
Platform
Flash
Control scheme:
Keyboard
Genre(s):
Puzzle
Website(s):
Newgrounds, Kongregate
Soundtrack availability:
Bandcamp
Naya's Quest is a puzzle game released on Newgrounds on September 6, 2013 by Terry Cavanagh. It was featured on Pixel Love on October 7, 2013. The game's protagonist, Naya, must use the cube given to her by a monk to help her navigate through different rooms, in search of the "Edge".
Controls
Levels
Click [show] to view this video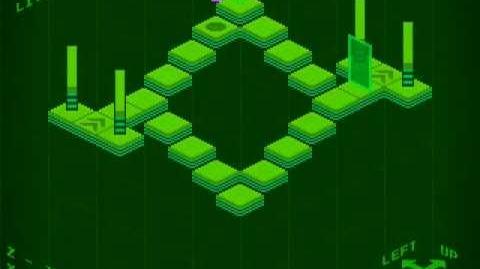 Interactive objects
Trivia
References
↑ distractionware: Naya's Quest, Sept 19, 2013. Retrieved October 7, 2013.
↑ Distractionware devlog: A Quick Update ("Untitled Isothingy"), August 24, 2011. Retrieved February 19, 2014.
↑ Distractionware devlog: Naya's Quest Soundtrack, September 20, 2013. Retrieved February 19, 2014.
External links
Ad blocker interference detected!
Wikia is a free-to-use site that makes money from advertising. We have a modified experience for viewers using ad blockers

Wikia is not accessible if you've made further modifications. Remove the custom ad blocker rule(s) and the page will load as expected.